GoAnywhere Open PGP Studio can be downloaded for free of cost and can be installed on Windows, Linux and Mac machines. This software can be used to encrypt and decrypt the files as well as digitally sign a file an application and also export and import the keys. This application can be used for both free and commercial purposes also and there is no restriction on that. Let us see how to install this on a Windows11 machine..
Step 1: Download GoAnywhere PGP studio from here – https://www.goanywhere.com/openpgp-studio
Step 2: Click on the downloaded exe to start the installation process as shown below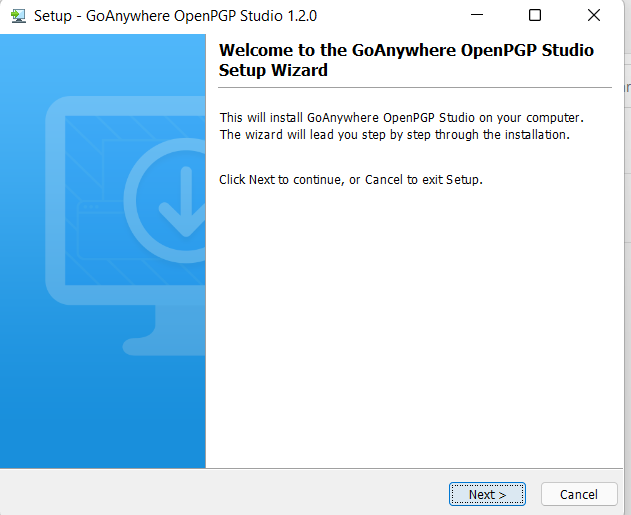 Step 3: Run through the installation process and the Open PGP Studio would be installed as shown below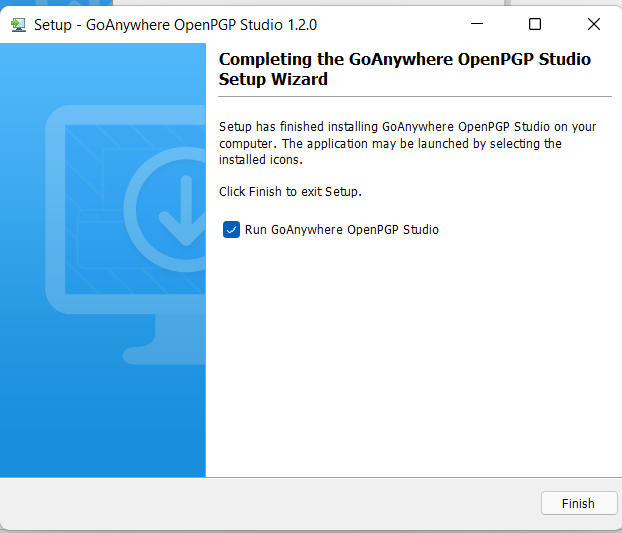 Step 4: Open the installed PGP Studio and you would be able to see the Open PGP Studio's main window as shown below

Open PGP Studio can be used to create Public Private keys which can be used to encrypt the files.